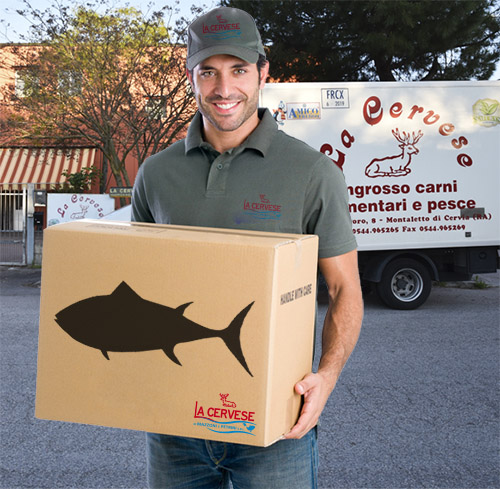 La Cervese features an efficient delivery service for its customers.
With its own transport fleet and drivers, the company really cares about logistics service, which represents the feather in its cap.
Thanks to its storage warehouse and its own logistics center, the company manages to quickly handle its deliveries and maintain the cold chain with remote-controlled temperature since the very first storage in the various cold rooms.
Quick deliveries according to customers' convenience are a distinctive aspect of the company's logistic center.
Deliveries in Romagna and the surrounding areas are guaranteed within a few hours after an order is placed.