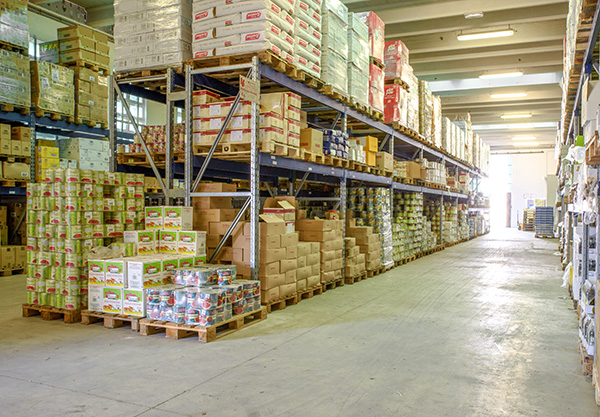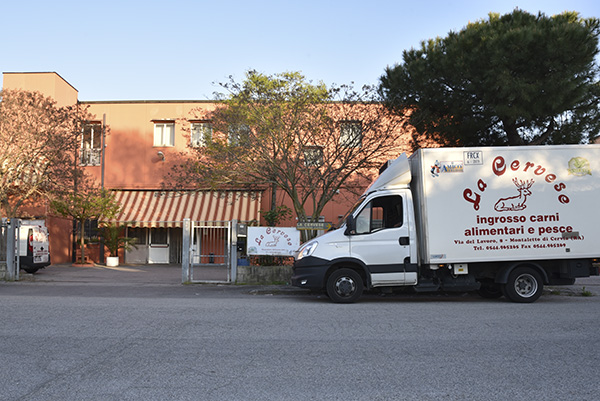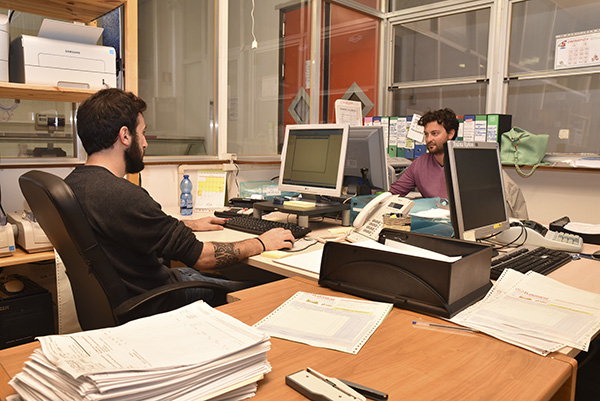 A four-thousand-square-meter establishment area, about forty employees, more than a thousand facilities all over Italy: these are the numbers of La Cervese, a company
founded in 1971 by Guerrino Mazzoni and Mauro Petrini, its current owners.
A company that, despite its great development, is still a family business.
It all started from the great insight of Mazzoni and Petrini, two butchers from Milano Marittima. In 1971, they decided to merge and create La Cervese, which was launched
as a wholesale warehouse serving hotels and restaurants on the Riviera, the coastline of Emilia-Romagna. Because of their expertise in the field of food, the two entrepreneurs started selling fresh and cured meats in their early premises in via delle Ginestre, Cervia. In 1982, they moved to a bigger establishment in Montaletto.
As the years went by, the company expanded its product range: cheese, fish and frozen vegetables. In 1996, after acquiring another warehouse in Montaletto, they also began trading in room-temperature-stored food (canned food, olive oil, pasta, food and nonfood products). Thanks to this move, La Cervese has managed to offer a full range of catering products.
In 1999, in order to look for and offer the best products worldwide, the company was among the founders of the Gel Group. That transaction has so far allowed the company to go straight to producers and launch direct-import supply chains in every continent: from Southeast Asia to Canada, from Argentina to Africa.
La Cervese's strength is even clear in hard times. On July 23rd, 2006, a fire destroyed the main establishment in Montaletto. With great determination and courageous
investments, however, the company managed to successfully go through the tourist season and rebuild it all in a short time.
Finally, in 2015, the latest step forward was moved: the entrance in the fresh-fish trade.
Both by stocking up with fish from the Adriatic Sea at the markets in Cesenatico, Cervia and Chioggia, and by importing fresh products from France, Spain, Greece, Turkey and Norway, La Cervese has further expanded its range.