Cheese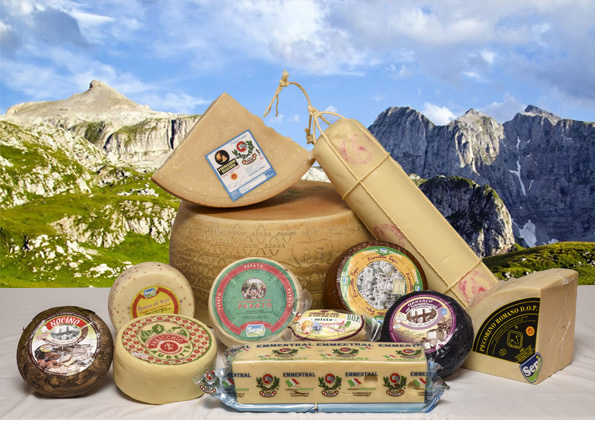 The best Italian dairy products are listed in La Cervese's catalogue, a wide selection including refined imported products as well. The company has carried out a careful selection of cheese, with a special focus on its local area. Its product range, in fact, features several types of "pecorino" (sheep's milk cheese) from Emilia-Romagna, "fossa" cheese (cheese matured underground) and other variously matured cheese (e.g. drunk cheese, bathed in gallons of Prosecco wine; or cheese matured under hay or under walnut leaves). It also includes fresh cheese such as "Squacquerone di Romagna DOP".
Fish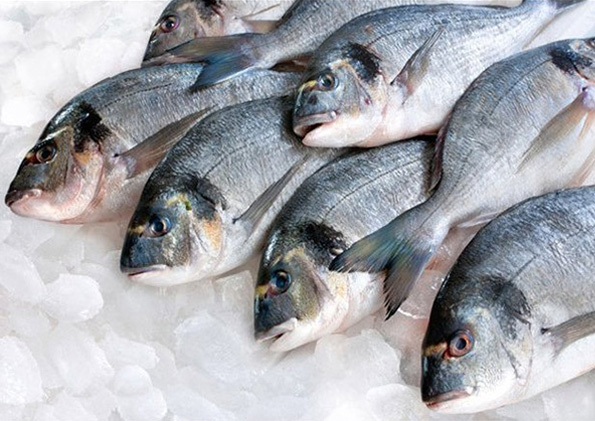 Our range of fish products is huge, to say the least. Frozen fish – a product which speeds up food preparation and allows you to save time and money when serving – is directly selected by the best producers, who direct their attention to the best fish caught in the world. Most of the products are branded "Amico Freddo", an absolute-quality assurance. A large variety of vegetables and elaborate products widen the range of frozen foods. Fresh-fish selection is refined, too, and especially focused on fish from the Adriatic Sea.
Meat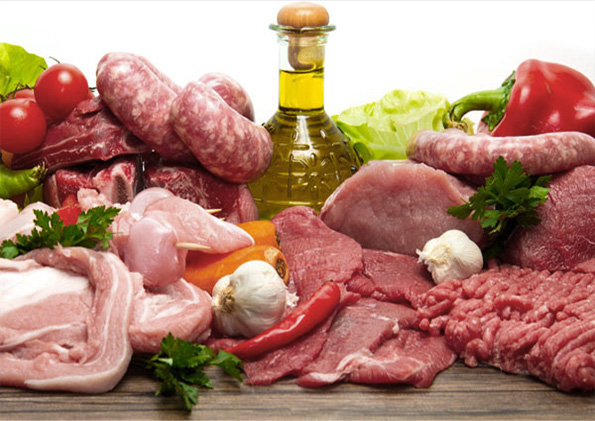 The company works with the main Italian, European and international producers, and deals with all types of meat (beef and veal, pigmeat, sheepmeat, poultry). Its customized service represents the added value La Cervese can offer: when they place their order, customers can choose cuts, size and weight. Then the company's qualified staff performs an ad-hoc work to comply with the customers' order and, finally, the product is delivered in a very short time. Cured meats are a pride of the company: they range from San Daniele to Parma Corona and raw ham with sweet salt of Cervia; they also include "La Cervese" raw ham, aged for more than 24 months. All bone-in products can be boned on request when an order is placed.
Room-temperature-stored Products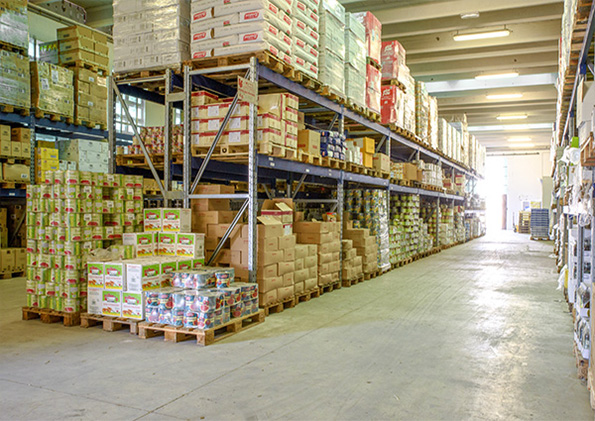 A warehouse where more than three thousand food and non-food items are stored at room temperature: they are the so-called "positive-temperature products". Everything a kitchen needs can be found here: from pasta to spices, from condiments to baked products and even detergents. Everything is arranged in a modern warehousing center where orders can be fulfilled quickly and carefully.